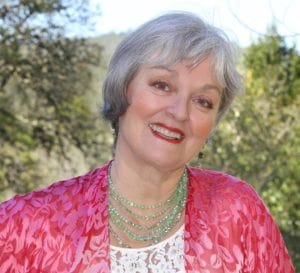 Carol Lorraine
My Art Couture Clothing is hand-painted with exuberant joy, a passionate free spirit, and a deep love for nature. I am especially inspired by the beauty of flowers. My hope is that you'll experience an aliveness within you when viewing or wearing my colorful inspiring silks.
Each is an original work of art.
The colors are chosen and combined for their empowering healing properties. Each piece is named, for example, "Deep Peace," "Gentle Love," "Joyful Charisma," or "Abundance."
My artistic background includes work in the San Francisco Bay Area as a puppeteer, costume designer, and ColorStyle image consultant. My couture artwear has been sold in boutiques in California, the Pacific Northwest, and in Santa Fe, New Mexico.  While living on the Big Island for six years, I showed and sold my work in private homes, hotels, galleries, and boutiques throughout the islands.
Earning two masters degrees, a Master of Arts in Costume Design and a Master of Arts in Culture and Creation Spirituality I create Art Couture Clothing and Fine Art on silk that invites women to flow into their feminine beauty and power.
I now live and create happily on the Oregon Coast, inspired by the incredible beauty that surrounds us from the forest to the sea.